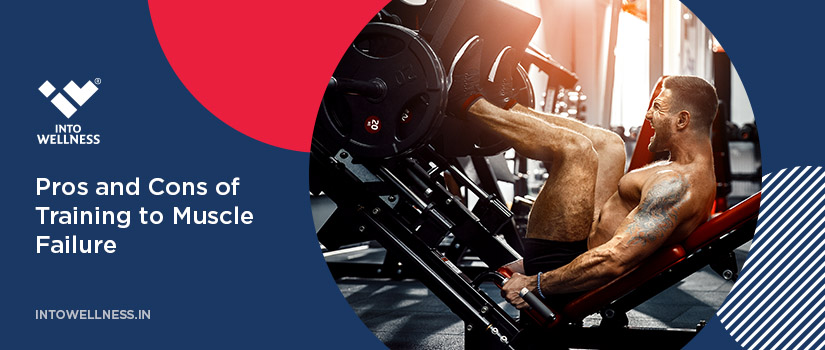 Training to failure almost sounds like a self-defeating plan but muscle failure (in bodybuilding or weight training) is just another way of saying that the muscle is simply no longer able to perform another repetition. It refers to lifting weights to the point where a muscle can no longer contract concentrically. 
Most regularly, people don't train to complete failure, if you try to push a little harder you might be able to do another rep as your trainer suggests! Those who train up to complete muscle failure are usually bodybuilders or powerlifters, with a specific goal of building larger muscles. However, training to failure also has its pros and cons, knowing both the aspects is essential to whether or not training to failure is right for you.
What is Training to Muscle Failure?
Lifting more weights (as much the body can handle) is a primary way of body building muscles
…